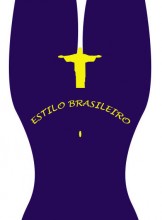 Tournament statistics
189 matches (40.7% win)

16 tournaments
Nicknames include: Brazilian Wax, Brazilian Whacks, The Wax, The Yellow Cowdenbeath, Brazil, Os Canarinhos, The Fat Ronaldos, Spiderman and his Amazing Friends.
Members (22)
padraig oconnor

(Admin)

Jonny Hall

(Admin)

Luc Ciotkowski

(Admin)

FdeFrutos

Marcio

Maçussa

AndrewChestnutt

David-Bachiller11

Jamie Tilt

Morgan Thunder

Bogdan Alexandru

Carlosaguilar

kempesss

Fermín orlado n...

antonino85

SeanC

Antonio Romero ...

Mads Danstrøm

Egraczyk

Javier Biglia

Dave Ash

sean.flynn.18062
When was your team formed?:
Summer 2014 by a mixture of new players and survivors from the previous season's Actimel team. Summer 2016 saw Slow Mex merge with us in hopes of together becoming a force in the first division.
Where does your team name come from?:
Wearing the famous canarinha yellow shirts of the Brazilian Seleção, our name means 'Brazilian Style' (think football, pubic waxing, spit roasts)...
What was your team´s best moment in the league?:
Winning the Madrid Copita and being International Copita finalists in 2015. Victory against Atlético Cero 4-3 in the league. The best is yet to come.
What was your team´s worst moment in the league?:
Losing and a few games later drawing with last minute goals against FC Británico on our way to choking in the Second Division title race in 2018.
How would you describe yor team´s style of play?:
Ehm... Brazilian Style. Like seeing Christ the Redeemer between a woman's thighs...
What are your aspirations for this season?:
Ganar, ganar, ganar, y volver a ganar
What nationalities do you have in your team:
Past and present: Brazilian, Chilean, Danish, Dominican, English, French, Irish, Peruvian, Scottish and Spanish (all Brazilian in spirit).