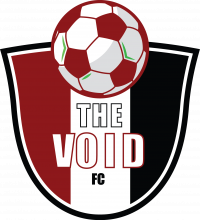 Tournament statistics
197 matches (38.6% win)

17 tournaments
Members (22)
Mohamed El-Minyawi

(Admin)

Eloy Gribler

(Admin)

Cathal.Liam

(Admin)

paddya

(Admin)

StephenT

(Admin)

Lu Ka Fabio

(Admin)

ciaran1888

FedericoZac17

Espinosauro

jmgr1992

Jannik

Davidballesta86...

william

Martín Anguita Cea

Boris.Aparicio1

CallumSteel93

ianhoward

Alex Sansovini

tristanj

gdiforte

Jorge sanchez

Alvaro Sanchez-...
When was your team formed?:
Current team was formed with the 2015/2016, but the name The Void has been used by other teams previously.
Where does your team name come from?:
What was your team´s best moment in the league?:
Definitely the game against Los Hombres de Paco. We were down by a difference of 3 goals until the last 2 minutes, then we reversed it to a 8-7 win!
What was your team´s worst moment in the league?:
Probably the whole of the first half of the season where we lost all games.
How would you describe yor team´s style of play?:
Very balanced between attack and defence, with players who can make a difference in all positions.
What are your aspirations for this season?:
Realistically speaking, our goal is to win the second division
What nationalities do you have in your team:
Venezuelan, Dutch, Belgian, Irish, Italian, Scottish, English, German, Spanish