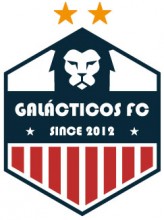 Tournament statistics
188 matches (67.6% win)

16 tournaments
League Cup and IFL Cup Champions 2016/2017. Established in 2012/2013, we are a mixture of the former Britanicos and Catenaccio Teams in 2012. Now, 2018/2019 League Cup & IFL Cup winners.
Members (17)
Jesse Bhogal

(Admin)

Shawn Hoffman

(Admin)

dominic schmid

(Admin)

sagudelo.velez

(Admin)

Isaac Garcia Leahy

Maralejo27

Juan Bellido

Dani Uranga

Gábor Pokol

Alex Velez

juanmanuelrpo

Javi Schmid Her...

JDill

Zaki Damien Abiza

juandiablor1987

Byron Salata

Julien DIVAY
When was your team formed?:
Team made form 2 old teams - Sept 2013
Where does your team name come from?:
What was your team´s best moment in the league?:
Winning IT during a global pandemic!
What was your team´s worst moment in the league?:
The league breaking off in March 2020 just after we thumped Finbars.
How would you describe yor team´s style of play?:
Quick, slick and penetrative attacking play with a defensive solidity.
What are your aspirations for this season?:
Winner every Cup on display.
What nationalities do you have in your team:
British, Irish, Colombian, French, Moroccan, American, Hungarian and Spanish
Contact:
stewart agudelo
Jesse Bhogal
Strip colour (Away):
White + red & blue patches on crest.