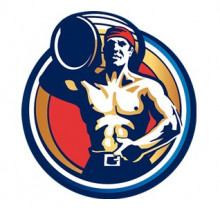 Tournament statistics
186 matches (52.2% win)

17 tournaments
Members (13)
james fowler

(Admin)

Johnnyclarke23

(Admin)

Mario Adán

Fran Rubio

Hectorlv

Richard John Vickers

Alex Lang

David.Yule

Alex Ortiz

Oscar van Rijn

Rodi Tolhoek

Jesus77

Jorge.G
When was your team formed?:
Where does your team name come from?:
Dutch Gold - Cheap and legend beer we drank as teenagers (in Ireland). We also play in the Dutch International Jersey which influenced our decision...
What was your team´s best moment in the league?:
2008:Winning 2nd Division/ 2011:Runners up Int Cup Granada/ 2012:Shield winners Int Cup Valencia/ 2013:Copita winners/ 2014:Copita runners up...
How would you describe yor team´s style of play?:
What are your aspirations for this season?:
Top 3 Finish in Division One
What nationalities do you have in your team:
Irish, English, Welsh, Spanish